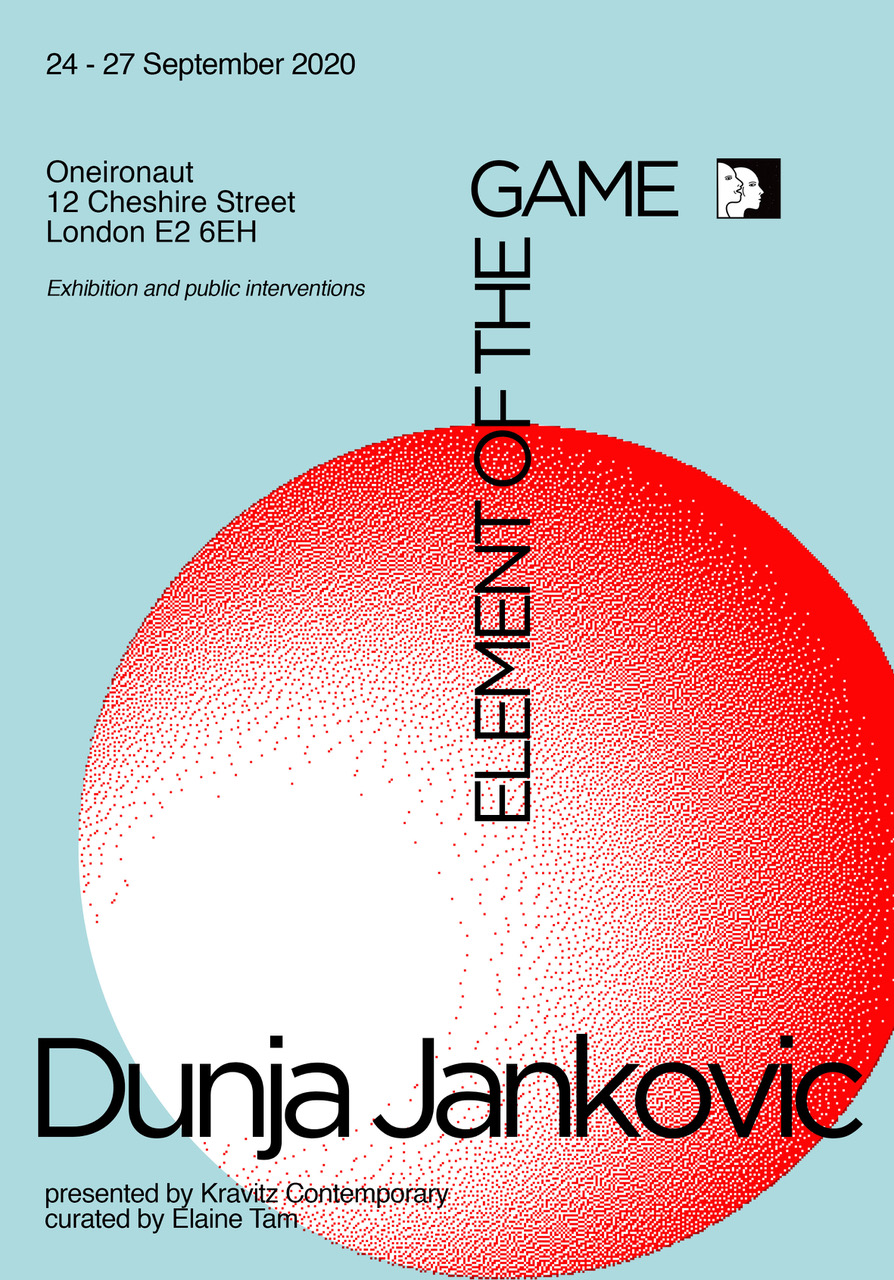 On the occasion of her first UK solo presentation, the artist combines new and recent pieces spanning 2017-2020, which introduce energy, movement and rhythm to the sober gallery walls. Here, curious objects in coated plywood are set afloat, liberated from the conventions of the canvas; they take on elegant yet suggestive elementary forms — from protruding balls to "alien eggs". Finally, the exhibition culminates in a powerful and poetic turn: new pieces wherein the masterful layering of screen print and collage techniques see to a clustering of colours, which lend themselves to the appearance of Black Holes (2020).

Continually experimenting with and beyond the borders of her practice, Jankovic seeks to "work outside the frame". Honouring this approach to work, Element of the Game continues into Cheshire Street with a special series of site-specific, public interventions. Playfully referred to as "collaborations without consent", this suite of dynamic murals see Jankovic at her creative height — improvising, as she works over and with existing street art.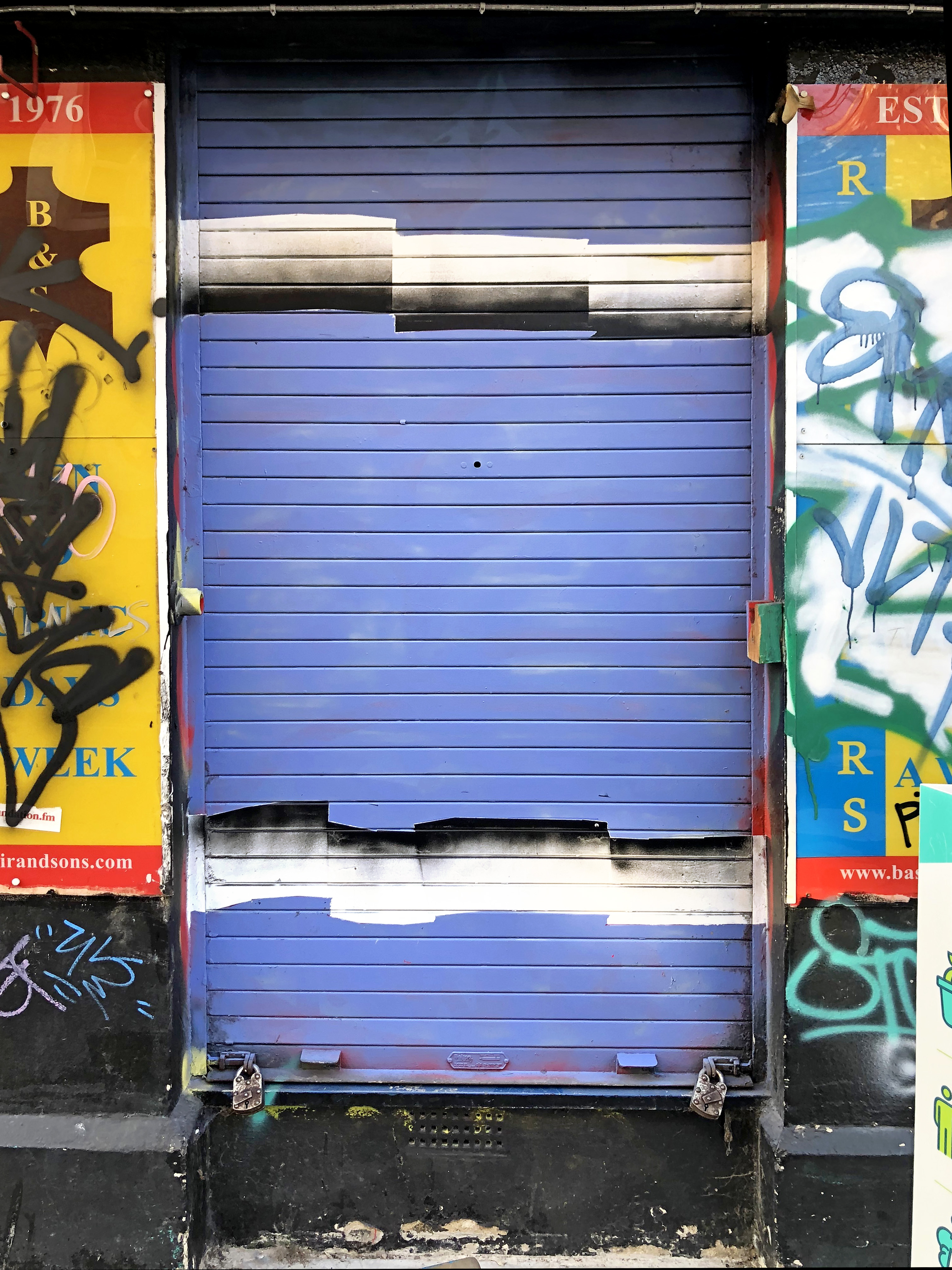 Dunja Jankovic is an artist living and working in Barcelona, Spain. Her interdisciplinary practice includes collage, abstract comics, installation, site-specific interventions and screen print. She graduated from the Academy of Fine Arts in Zagreb (Croatia) and went on to receive her Masters degree from the School of Visual Arts in New York. She has exhibited widely, including venues such as Gallery Daeppen (Basel, Switzerland), Studio Cromie (Puglia, Italy), Aurora Gallery (Barcelona, Spain) Museum of Contemporary art (Zagreb Croatia) and Power Station of Art ( Shanghai, China).

She is the founder of multi-media art project SKVER (Losinj, Croatia) which ran between 2010-15, and was co-organizer of The Projects in Portland (Oregon, USA) between 2012-13, a festival of experimental comics and narrative arts. In Portland, she also taught experimental practice in comics at the Independent Publishing Resource Centre. Since 2014, she has been running her own screen print studio and production.